Posted by Richard Gendron on 2022 Mar 29th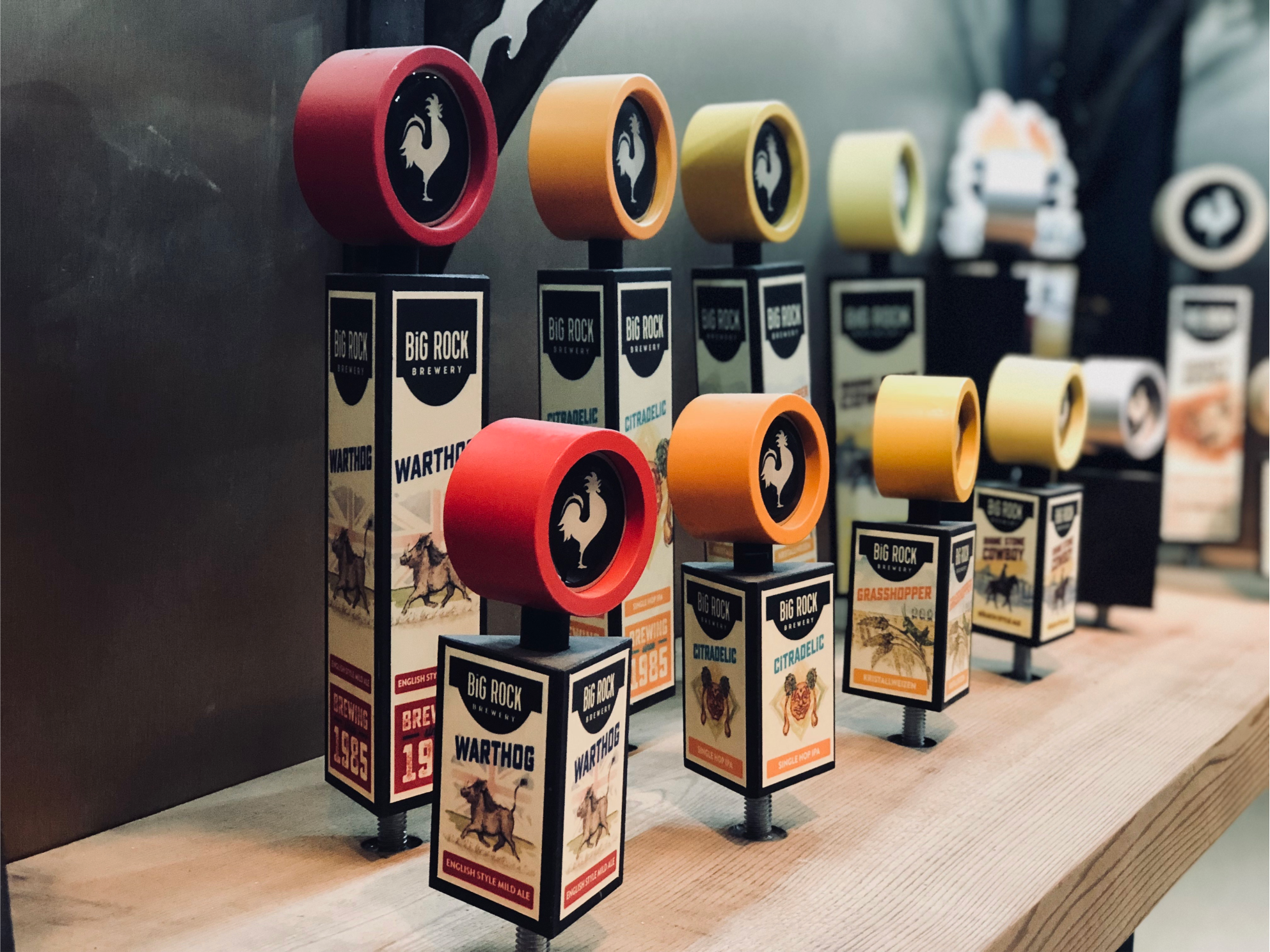 Tall vs. short
Beer tap handle some in a variety of shapes and sizes. As a general rule they fall into two categories, short or tall.
Let's first start off with what size is a short and tall handle. We consider a short handle anything under 6" tall and everything over that a tall. At Wylie Jack we try not to go over 12" tall. Some tap handle companies take "Tall" to an extreme and this can cause some issues. Like accidental pours and breakage. The accidental pours are mainly cause by a top heavy handle. The centre of gravity is to high for the spring in the tap to handle and they open. Breakage is cause by the bartender loosing the feel for the tap and over extending it. With a large tap handle you can create a lo of leverage if you grab it from the top. And then POP you have either a broken hand or beer spilling all over the place from a broken tap. Not good!
We have also seen a trend in which bar owners don't want the tall handles anymore. I think it has something to do with the large investments being made in some of these pubs and the handles take away from it. Compounded by the risk associated with them.
Right now when our customers order we are going about a 60/40 mix of tall to short. And if they are ordering just one size they are sticker to around 10 to 11 inches. Bigger is not always better. A great design and a manageable size will help you get into more bars and sell a lot more beer.